Just started a small business? You need a Facebook presence. One of today's top social networking sites, among other industry giants like Twitter, Instagram and Pinterest, it has over 1 billion active monthly users. To entrepreneurs like you, that's hundreds of millions of potential customers. Nowadays, simply existing online isn't enough. Getting noticed requires not only a responsive, mobile-optimized, easy-to-navigate (and aesthetically pleasing) website but an overall digital presence, and that means social media. Used strategically, Facebook can play a vital role in your online marketing strategy. These Top 10 Dos and Don'ts will help you get started.

Do: Engage with Customers
Facebook is a great platform to get to know your customers. You can respond quickly and easily to questions, comments and complaints, the latter of which hopefully won't happen. Take the opportunity to show clients and potential leads that there's a human in there running that business and, better yet, that that human actually cares.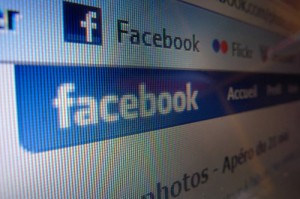 Don't: Use Scripted Replies or Send Mass Messages
While engaging with customers is one thing, scripted replies and mass messages typically come off as, you guessed it, scripted replies and mass messages. There's a big difference between genuinely thanking an individual customer for liking your page and sending the week's new followers the exact same inbox email. Avoid coming off as robotic and impersonal and, if you do send a mass message, offer something valuable.
Do: Monitor it Regularly
Facebook isn't a "set it and forget it" type of thing, and I think the same can be said of all social networking sites. Growing your followers, "likes" and community of potential leads involves careful monitoring and regular posting. Ever visited the page of a company you like, only to realize that they dropped off the face of the Facebook planet six months ago? It doesn't look good.
Don't: Post Constantly
While regular monitoring has great benefits, posting constantly is unnecessary and often annoying. Instead of updating users on what's going on all the time, focus on offering up one, maybe two if it's exceptionally relevant or interesting, high-quality posts a day. Why link to two mediocre articles when you can do your research and link to just one great article? Exactly.
Do: Use Facebook to Promote Your Products and Services
Self-promotional Facebook posts are typically well-received when they're done sparingly. It's a great place to get the word out about new blog posts and let your followers know what you have to offer. You can also showcase new products and current specials. Post a link to your services page or to a recently completed project.
Don't: Spam Users
A classic rookie social media mistake is tooting your own horn 24/7. This comes off as "spammy," which is a huge turn-off to prospective and current clients. At Yabsta Digital, we limit posts discussing our services, design portfolio and business blog to a maximum of two per week. Otherwise, we stick to discussion questions and links for our community to engage with and enjoy.
Do: Use Hashtags
Just this past summer, hashtags were introduced on Facebook. A word or phrase preceded by the "pound sign," #hashtags began on Twitter as a way to group and search messages. Growing in popularity, they've recently found a place on many other social media networks. Use them to join relevant conversations and categorize and expand the reach of your posts.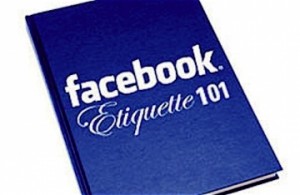 Don't: Overuse Hashtags
Overusing hashtags is a surefire way to look silly. Avoid using more than one or two hashtags per post – they should add value, not detract from it. If your entire post is clickable, you're doing it wrong. Also, while it may be tempting to capitalize on popular hashtags, don't do it unless it's relevant to your brand.
Do: Keep it Industry-Related
Even when you're not touting the benefits of working with your company, keep it related. Post links to well-written, well-researched, engaging articles that are in line with your industry. For those in the digital sphere, this can range from "Google did what?!" to "here's a handy guide to beginner's SEO."
Don't: Get Completely Off-Topic
While the occasional unrelated post is okay, especially if it tickles readers' funny bones, avoid going completely off-topic. A digital agency posting about, for example, the latest clothing or music fad can come off as confusing and out of place. Chances are, if someone's following you on Facebook, they're interested in your field.
Engaging with customers, regular monitoring and posting, limited self-promotion and staying on-topic are Facebook dos that can boost your success. However, proper page management can be time-consuming. If you're having difficulty handling your company's page effectively you may want to consider employing a professional. Many digital agencies offer great social media management services that can get you on track in no time.
Image Credit: Hongkiat.com and Go Local Worcester