Let's start with a common misconception – that traditional media is dying. You hear it every day, "everyone and everything is online now." Traditional media covers TV, Radio, Newspapers, Magazines, Yellow Pages, Billboards and more, yet apparently nobody reads print anymore, video is on demand and music is digital. However, I haven't seen the street lined with discarded televisions, magazines still fill the shelves of shops and the Yellow Pages are still delivered to every home and business. The New York Times declared they will go out of print "some time soon" but have yet to put a timeline on it.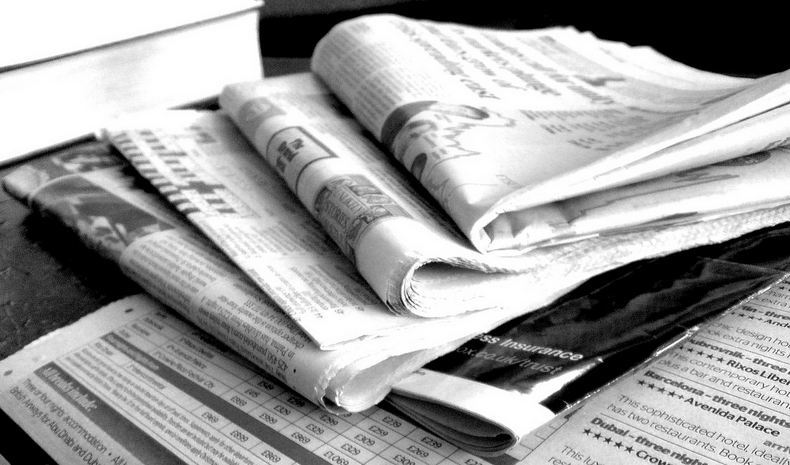 There are reasons for the decline of traditional media and one is lack of innovation. Digital is growing and taking an increasing share of both marketing spend and user consumption, but that doesn't mean that traditional and digital medias can't play together to create a better overall product. Adweek argues that the goal is to "align yin and yang — or 'top-down' (broadcast) and 'bottom-up' (interactive) platforms."
"When digital and traditional creative are conceived separately, brands lose focus, which confuses people. In addition, each achieves complementary objectives. Top-down shapes preference. Bottom-up deepens engagement—or time spent with an idea—that leads to loyalty."
Not all consumers have a smart-phone, a tablet, or even a desktop computer. Nor do those who do consume all of their media in one format. A mixed approach allows businesses to reach the right customers via the right channels, and influence them in different ways at different times in the buying cycle.
Digital does have advantages. Measurability and optimization really can't be beaten by traditional. You can't see who is directly engaging with your print and how, but this information is available for online. However, on the traditional side, the permanence and ability to be "disruptive" (meaning, catch your attention) has a lot of potential. A computer needs firing up, and pointing to the correct URL. The phone book is there, on the desk, 24/7. It's hard to ignore. The billboard shouts at you every time you drive past it.
When you think about it, it's exceptionally difficult to make an emotional connection with someone via a 300×250 banner. While digital marketing is expanding and increasing in interactivity, it is still lagging behind the traditional in this sense. With a larger canvas, like a newspaper, magazine or TV commercial or Yellow Pages ad, advertisers have more opportunity to engage.
The key is to tie the two together. We can stimulate and interrupt with traditional media, but direct to digital media with unique landing pages, offers and calls to action, allowing us to leverage its optimization and measurability. A landing page can be adapted based on whether the visitor is a current customer, past customer or new prospect and traditional can also be used to enhance an advertiser's mobile placements. Examples include QR codes, audio recognition adverts, vanity URLs, social media interactions, hashtags and more – you get the picture.
So is traditional media dying? Not at all! Yes it's changing and it's overall market share is decreasing as new forms of marketing rise up. We have to look at the whole marketing mix in order to create an effective marketing solution, which will look different by industry, location and for each business. Traditional is still a massive part of that, but it should be developed in conjunction with other media to maximize the impact of each. Together traditional and digital are truly much greater than they are alone.
Image Credits: Newspapers B&W (3) by Jon S via Flickr, CC License, no changes made