Get Inspired with These 5 Great Gadget Gifts
---
Chelsea Oliver | December 9, 2014
The holidays are coming, and here at YaBlog we think that a cool new gadget makes the perfect gift. Great for the digital guy, girl, friend or family member in your life, they range in price and are something that's guaranteed to be used in the years to come. The following gadgets are sure to go over well this year. To give you an idea of what you'll spend for these items, we've priced them on Amazon but be sure to check around for the best deals.
Smartwatch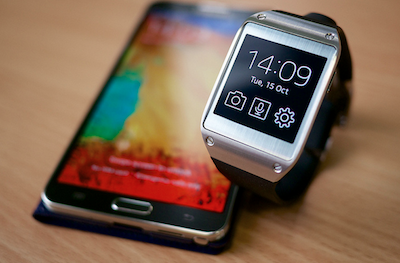 Stylish, useful and trendy, smartwatches have been all the rage in 2014. Ideal for men and women of all ages, it suits everyone, from university students to business owners. Check out the Pebble Steel at $199.99, Sony Smartwatch at $130.00 or Samsung Gear 2 at $149.99, or get on the waiting list (and write an I.O.U!) for the Apple Watch, which is coming in early 2015.
Digital Camera
Why not give a gift that allows the recipient to capture great memories? A high-tech digital camera is the way to go. Many models are available and they vary in price – you're sure to find one that suits your budget. From low to high end, check out the Samsung Smart Camera at $129.99, Canon PowerShot SX280 HS at $247.95, Nikon D5200 at $479.00 and Nikon D750 at $2, 296.00.
Laptop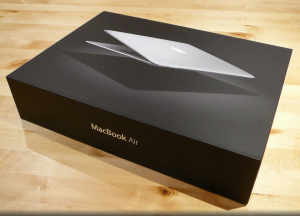 A true splurge, a brand new laptop makes the perfect gift for a parent, sibling or significant other. Depending upon their needs, choose one with high power, a great battery life or an unbeatable system for gaming. Try the Macbook Air at $1, 079.00, Macbook Pro with Retina Display at $1, 279.00 or Lenovo Y50 Touch 4K at $1, 269.00. Choose a tablet for something more portable.
Bluetooth Speaker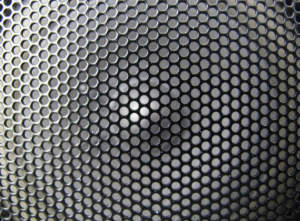 Portable Bluetooth speakers are great for entertaining, travel, parties, road trips and more. Able to be linked up with other devices, including smartphones, tablets, laptops and iPods, it's important to consider sound quality, battery life and special features, such as video streaming. The Beats Pill 2.0, Bose SoundLink Mini, Skullcandy Air Raid and Sony SRS-X5, which are priced at $199.00, $223.95, $119.99 and $128.00 respectively, are all well worth it.
Ozobot
Educational and exciting for the kids, the Ozobot is a one-inch smart robot they're sure to love! It uses games to teach robotics and coding and can be easily programmed to dance along to the recipient's favourite songs via the OzoGroove smartphone application. The Ozobot is programmed through intuitive colour code patterns, which are part of the robot's very own OzoCodes language. It is available for only $49.99 and you can learn more here.
If you're looking to gift a gadget for the holidays this year, why not opt for a smartwatch, digital camera, laptop, portable speaker or Ozobot? Great for individuals of all ages, with a wide range of interests, finding one of these digital devices under the tree is sure to be a great start to Christmas day.
Images via Flickr, CC License
Category: Creative & Design, Digital Culture
Tags:Tags: Christmas, Christmas gifts, digital Christmas gifts, holiday gifts, holidays, tech Christmas gifts, tech holiday gifts