Get Inspired for Halloween with these Internet-Themed Costumes
---
Chelsea Oliver | October 28, 2014
Halloween is only a couple of days away and the Web is buzzing with great events, business strategy inspiration, themed Pinterest boards and more. If you're scheduled to attend a party this weekend and you're feeling uninspired, what's an Internet-lover to do? Devise a digitally-inspired costume! The following get-ups are perfect for that spooky corporate shindig.
A Hashtag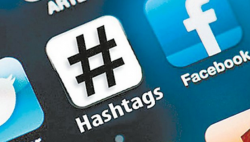 If you're a fan of Twitter, why not pay homage to the popular social media network with a hashtag costume? It's super simple – cut and sew (or glue!) strips of felt or a similar fabric to form the hashtag symbol #. Dress all in one light colour, such as yellow or orange, and secure the hashtag to the front of your shirt.
Grumpy Cat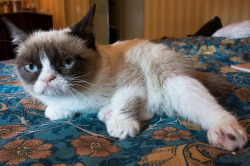 The feline who found fame online makes for a hilarious costume that other party guests will instantly recognize. Work some face paint magic to give yourself a white face, pink nose and brown circles around the eyes and add some ears.
IKEA Monkey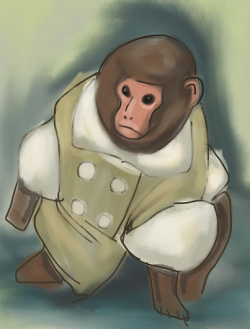 Remember this incident? Gather yourself a pair of ears, warm brown and white shearling coat, IKEA sign and perhaps even a tail and you'll likely win the award for funniest costume.
Social Media Profile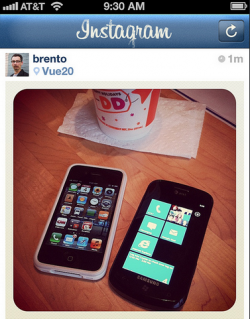 Get creative with some cardboard and transform into your Facebook, Instagram or Twitter profile for the night. Emulating the look and feel of the network, cut out a large rectangle and, within that, a square for your head – you will act as a real live profile picture. Decorate the rectangle so people won't be able to tell if they're looking at a screen or not!
Browsers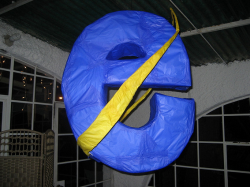 Gather a group of friends together to represent the most beloved Internet browsers. Using thick paper or cardboard, simply draw, colour and cut out the logos for, for example, Mozilla Firefox, Google Chrome, Safari and Internet Explorer. Hang the signs around your necks or cut out small eye holes and wear them as masks.
If you're a self-confessed Internet addict, why not be a hashtag, Grumpy Cat, Ikea Monkey, browser or social media for Halloween? A great way to celebrate both an exciting holiday and your love of the digital sphere, these costumes will make sure you're the talk of the town. If you have any additional ideas for Internet-related costumes, drop us a line on Facebook or Twitter!
Images via Flickr, CC License
Category: Creative & Design, Digital Culture
Tags:Tags: Grumpy Cat, Halloween, Halloween costumes, hashtag costume, Ikea monkey, Internet costumes, Internet-themed costumes, internet-themed Halloween costumes