4 2015 Web Design Trends You Need to Try Out: Part 2
---
Chelsea Oliver | April 5, 2015
Web design is always changing – throughout recent years, we've found ourselves asking "what's next?" In 2014, we saw flat design, great typography, video, minimalism, unique layouts and much more. This year, the following 4 trends might just take off… (if you haven't checked out Part 1 of this series, click here!)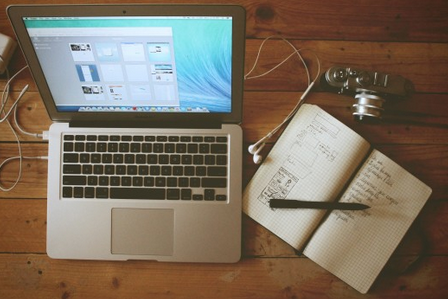 Huge Background Images
A year later, this trend has proven staying power. In 2015, we can expect to see even more use of large background images on websites for all sorts of businesses and brands. An eye-catching way to set-up your home or inner pages, it works well alongside dynamic typography. See it in action over at Google Nexus.
Mobile
As discussed here, Google is making big changes this month. Beginning April 21st, websites that aren't mobile-optimized will be penalized in the search rankings. This is a big deal and, as such, 2015 is the year that mobile design will truly expand. Key to getting found online, a great mobile website benefits both businesses and their consumers, increasing conversions and ROI.
Increased Privacy
Websites today are more frequently being designed and developed with security in mind. Especially key for eCommerce, users are much more likely to visit and make purchases from sites that offer safe and secure forms and check-out processes. This is important to take into consideration if you're planning on selling your services or products online.
Ghost Buttons
A trend that began in 2014, ghost buttons are more popular than ever. Clickable buttons, they are basic, flat and feature no fill – hence the name. Transparent aside from the outline and the inner text, they are typically large in size and placed prominently on the page. They are often paired with full-screen backgrounds, mobile applications and one-page sites. See it in action here.
Constantly evolving, 2015 is going to be a big year for web design. From ghost buttons to large background images, increased privacy and a focus on mobile, many of today's trends are worth discussing. If you're looking to start the year out with a great new design, our talented team of designers can help.
Category: Creative & Design, Digital Culture
Tags:Tags: 2015 web design trends, design, web, web design, web design techniques, web design trends