Where We Think Content Marketing is Heading in 2016
---
Chelsea Oliver | January 25, 2016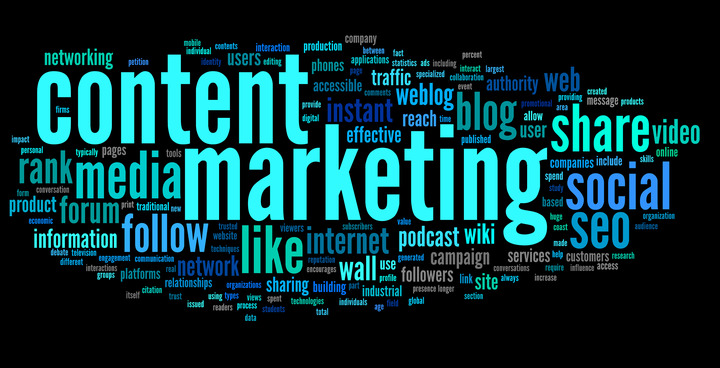 If you're anything like the team here at Yabsta, you're probably wondering exactly where the time went – how is it already 2016? So much has changed in the digital world within the last few years and we think most has been for the better. This week, we're taking a look at content marketing and the directions it may, or may not, be heading in the coming months.
Even More Video
Visuals are, understandably, huge in the content marketing world – the days of walls of text have long passed. However, in 2016 we predict we'll see even more video and a continued shift away from the infographics of recent years. Social media giants like Facebook, Twitter and Instagram are introducing video capability and favourites like YouTube, SnapChat and Vine aren't going anywhere. To get an idea of just how popular video is, Facebook was generating 8 billion video views per day in 2015.
It's Gonna Get Personal
Personalized content is going to be a great way to stand out in 2016. Though relevant content has been a distinct marketing trend in recent years, the focus is going to be on creating relevant content that is also geared towards the individual (your customer!). For example, Facebook's ad platform allows brands to tailor their ads to specific target audiences within their community – including age, gender, interests and more. Those ads you're seeing? They're directed at you. Users are expecting a seamless, tailored approach across avenues that include websites, social media, email and more. Yabsta, for one, will be happy to deliver.
Instagram Is It
As mentioned in our most recent post, Instagram is today's "it" platform. An effective and exciting way for brands to market content that includes images and video of products, services and more, Contently, an award-winning content marketing platform, predicts that the percentage of companies using Instagram will jump from 32 to 48 in 2016, with the network potentially surpassing Twitter in 2017. When it comes to social media, Instagram is a great way to stay fresh and deliver.
Shortened Stories
Throughout 2015, brands were telling great stories. This year, Yabsta predicts a shift away from traditional (longer)s storytelling towards inspiring and helpful snippits, tidbits and anecdotes. This suits busy readers who are short on time and patience and also goes hand-in-hand with images and video – why not turn that 2-minute video into a :30 and that :30 into a :10 or :15 clip and see what happens?
Where do YOU think content marketing is heading in 2016? Let us know in the comments or check us out on Facebook or Twitter!
Category: Branding, Copywriting, Digital Culture, Uncategorised
Tags:Tags: 2016, content, content marketing, content marketing predictions, content marketing predictions 2016, marketing