Having recently celebrated its third birthday, Instagram is making waves in social media. One of the world's most popular networks, it now surpasses 150 million users, a statistic that's hard to argue with. While there is some emphasis on images on Facebook and Twitter, Instagram stands out from the crowd because it's designed specifically for photo-sharing and editing. In comparison, there is much less written interaction on Instagram, with images typically featuring short captions and hashtags.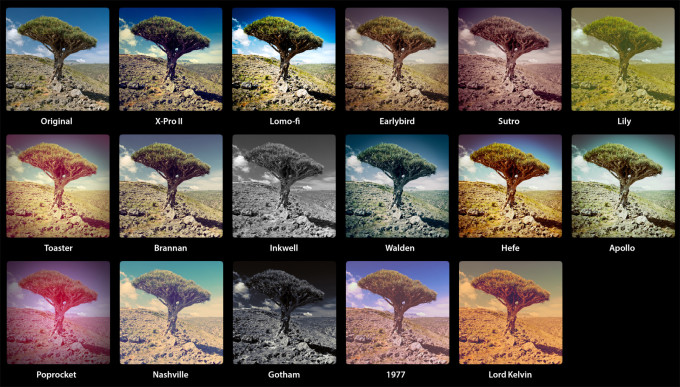 Delving into the nitty-gritty, Instagram is a photography application and social network that is available primarily on mobile devices. Users can download the app to their smartphones for free and begin snapping and editing photographs right away. Accounts can also be accessed online from a desktop computer, laptop or tablet.
Getting started is as simple as downloading the app and filling out the registration form. While all accounts are public, the privacy option allows users to dictate who can see their photos. You can upload a profile picture, short biography and website link. Since Instagram is still mainly a mobile thing, staying in the loop is easy with smartphone notifications.
The social aspect of this platform is undeniably captivating. Like Pinterest, another popular image sharing site we've discussed, users can follow and tag one another, comment on and "like" photographs and use the "@" symbol to mention others. Instagram is compatible with Facebook, Twitter, Flickr, Tumblr, Foursquare, Weibo, Mixi and more. This allows you to share photos on your other profiles quickly and simultaneously.
Instagram is known for its broad selection of filters, which are applied to photographs in order to alter their appearance. Filters can be used to make images appear vintage, brighter, black and white, textured, professional and the list goes on. "Earlybird," one of the top filters of 2013, adds rounded edges, while "Valencia" gives photos a faded, vintage quality. Each filter includes an optional border. A lesser-known but just as exciting feature is tilt-shift editing. This allows smartphone photographers to selectively focus certain areas of an image, altering (by appearance) the depth of field.
But wait, there's more! Budding directors and actors are sure to enjoy Instagram video. In a similar fashion to Twitter's Vine, users can record and share short video clips. Though Vine's clips are limited to 6 seconds, Instagram videos can be up to 15 seconds long. True to style, users can add a video-specific filter to their finished product.
Instagram's web presence has seen dramatic improvements lately. Today, users can do pretty much everything but upload photos and videos, which still requires the use of the mobile app. This includes editing and viewing profiles, commenting, liking and tagging others. Having rolled out web profiles in early November, we expect this social platform to continue to skyrocket in terms of useability and popularity.
Image Credit: The Phoblographer