As mentioned in Part 1 of this series, it didn't take long for Pinterest to roll out business accounts. Companies of all types and sizes immediately hopped on board and users didn't hesitate to follow them. More than half of the top 100 global brands use Pinterest and there were over 300,000 brand followers by March of this year. Capitalizing on the appeal and virality of images, more and more businesses are using Pinterest to promote their products and services. Here's why it's a great marketing move.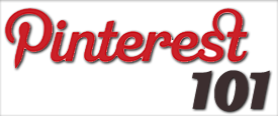 It Drives Traffic
Though it hasn't been around as long, Pinterest drives more traffic than social media sites like Facebook and Twitter. Having surpassed 10 million unique views in February of 2012, Pinterest is a top channel for advertising businesses's products, services, brand personalities and overall online presences. This drives website traffic, which is great for companies because a growth in visitors is essential to generating leads and, in turn, sales.
It Increases Inbound Links
Pinterest increases inbound links to websites, which are gold in the marketing world. Each pin includes a link to the source of the image and the majority of the images that are both pinned and repinned come from the Web. While it's important to note that the links on Pinterest are nofollow, which means that they do not boost the rank of the page being pointed to, the presence of a link directing users to your site is valuable in and of itself.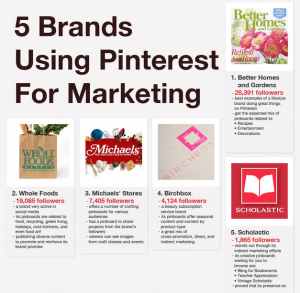 It Generates Sales
Every retail company's dream, Pinterest converts more visitors into customers than other social networks. It accounts for 25 percent of all retail referral traffic and up to 60 percent of social traffic for home and furnishings. Consumers who shop on Pinterest also spend significantly more than those who shop on Facebook and Twitter. Pinterest offers a direct path to purchase for consumers via pinned and repinned images of products that link directly back to, in many cases, eCommerce business websites. Conversion rate increases and the amount of time spent in the sales funnel decreases.
It's the "It" Thing
Many Pinterest users will admit that, at first, they didn't see the appeal. However, those same users are the ones who confess to becoming hopelessly addicted after deciding to see what all the fuss is about. People love Pinterest – it's the fastest-growing social network of all time. User engagement is incredibly high and this is evidenced by the number of brands that have succeeded on the network. The excitement and popularity is unlikely to die down anytime soon, so get in there.
Pinterest is a great business marketing tool because it drives traffic, generates sales and increases inbound links. Arguably today's most popular social media site, user engagement is at an all-time high and brands are reaping the benefits. Pinterest integrates seamlessly with websites via the "Pin It" button, which allows site visitors to pin images directly to their boards, as well as Facebook and Twitter profiles. Stay tuned for Part 3 of Pinterest 101, which will dive into the best tips for businesses.
Image Credits: We Build Buzz & The Pinterest Queen