Faced with so many competing advertising mediums, web users today are increasingly cautious about what type of content warrants their trust online. Spam, scams and Nigerian Prince-infused junk mail have eroded public confidence in the internet's power as a reliable marketing tool and continue to hinder honest advertiers who have a genuine product or service to offer. Consequently, producing and marketing engaging web video has emerged as one of the most successful inbound marketing strategies for brands: not only does it present your offerings in a fluid visual medium, but encourages users to stick around and watch the whole thing, thereby keeping them on your site longer.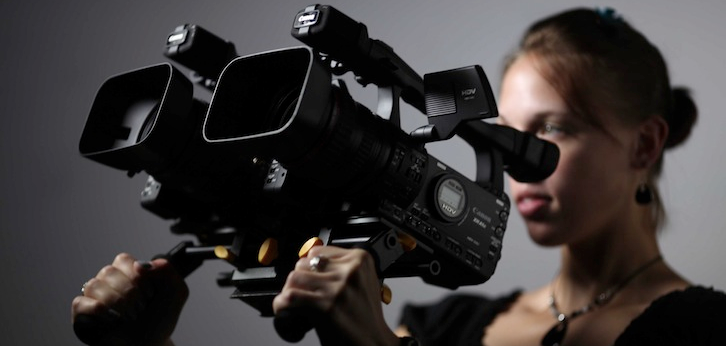 But what makes a good web video truly stand out? Effective inbound marketing is predicated on making your website interesting enough for people to want to visit naturally, and video acts as an immediate attention-grabber, providing dynamic engagement with your brand that articulates your business' preferred messaging tone (ie. light-hearted/humorous, solemn/professional). Here are two examples of web video branding from our own portfolio that strike different tones with equally effective results:
Bermuda Cablevision
The country's sole digital cable provider, Bermuda Cablevision gave us free reign to not only produce and market a corporate video for them, but to develop the concept and shooting script ourselves. Taking advantage of this creative license, we realized that the product being promoted (hi-speed internet) offered the potential for virality if we came up with a unique enough angle. Inspired by the tendency of humour in advertising to promote brand awareness, we got to work on an ambitious concept that played on peoples' loathing of internet lag for comedic purposes, promoting Cablevision's new internet package as a "cure" for "bufferitis" (a fictional disease that "afflicts" those with slow connections). An unprecedented success, the original web video became so popular that Bermuda Cablevision not only began running it on local television, but commissioned us to produce a second video that expanded on our original concept. In this case, upbeat, lighthearted branding combined with competent viral marketing had proven a golden combination.
Tokio Millennium Reinsurance
Looking to stand out in a competitive global reinsurance market, Tokio Millennium required a video branding strategy that spoke to their corporate ethos and brought life to their slogan: "Run With Us". The video was designed to both project their public persona as "active" and keep potential customers on their site as long as possible with prime placement on the homepage. With access to a skilled cinematographer, we collected original footage from around the globe with carefully-planned location shoots in Bermuda, London, Australia and Switzerland to accentuate the company's global presence in the reinsurance market. The aura of vigor and worldliness accentuated by the footage gives Tokio Millennium's potential customers the sense that they're an innovative, progressive organization that's always on the move.
Web users trust video content more than text or static imagery because it signifies a time investment on behalf of your business: it implies you went to the trouble to shoot, edit and produce a complex piece of dynamic media, which in itself makes it more likely to warrant a click. Combine that logic with a fresh, interesting creative concept and you're almost certain to attract attention from your target audience.
Image Credit: Ikan News Blog