If you've recently launched a small business, chances are you're looking into affordable and effective advertising options. Working with a limited budget, what is the best way to reach current and potential customers in 2013. Today's consumers spend countless hours surfing the Web, and online advertising is both effective and budget-friendly. It's up to you to take advantage of the marketing tactics available to establish your company and develop relationships with users. Pay-per-click campaigns, local listings and guest blogging are a few of the good advertising techniques available for small businesses online.

Pay-Per-Click
Pay-per-click or PPC is one of the most popular forms of Internet advertising. In PPC, marketers pay their publisher only when a user clicks on their ad. Commonly done through search engines, PPC allows you to target your audience through keywords that relate to your small business. Ideally, this kind of advertising places a link to your company's website in front of people who are looking for what you have to offer. The beauty of PPC is that, even though you're only paying for people who are actually interested, you can still reach a sizeable audience. You can also get a bigger bang for your buck, and increase your conversion rate, by sending "clickers" to a specialized landing page offering a free related resource, such as an eBook. An easy-to-navigate PPC option is Google AdWords.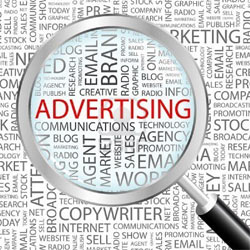 Local Listings
Local listings are a simple, effective, often free way to guarantee that your small business is showing up on the Web. Establishing, maintaining and expanding local business listings makes it much more likely your company will appear in related search results. Resources such as Google's Places for Business, the Yellow Pages online, Yahoo Local, Bing Local and Yabsta's own jurisdictional platform allow you to advertise to customers in your area. Some even let you add photos, videos and current promotions, all things that attract and engage potential customers. Reach an even wider audience by optimizing your listings for a relevant keyword, such as "Toronto digital agency."
Guest Blogging
Guest blogging is another incredibly useful tool for small businesses (is there anything blogging can't do?). This low-cost technique involves crafting valuable, interesting posts and submitting them to relevant websites within your industry niche. Aim to build trust and credibility – you want to position yourself as an industry leader. Avoid blatant self-promotion and instead focus on content that relates to your services and products. Utilize guest blogging to forge partnerships with other companies and get your name out there. Always remember to return the favour on your website.
In today's digital world, business communication doesn't need to be expensive to be effective. Pay-per-click campaigns, local listings and guest blogging are three ways to be seen by users without breaking the bank, which is especially important if you're just starting out. If you'd like to learn more about advertising for small businesses, check out our posts on banner ad design and integrating popular print and Web tactics.
Image Credit: Morningstar Multimedia