While it's well established that having a Facebook page can greatly enhance the messaging of a given business, sometimes it can be challenging to make your business seem "engaging" depending on your field of work.
Often, non web-savvy business owners will hear about how popular Facebook is, assume they need to be represented there at any cost, then whip up a quick and dirty profile with no ongoing management plan just to be able to say: "My business is on Facebook". Needless to say, this can risk you projecting a confusing image, or worse, appearing lazy/lackluster for not committing to a regular posting schedule.

The reason I'm focusing on this topic is because it's in every business owner's best interest to really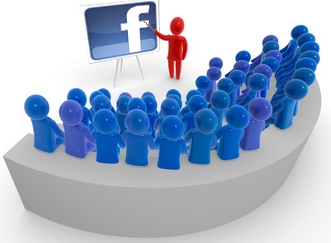 think hard about their business before making the jump to Facebook. Some questions you should ask yourself:
1. Do I have the ability to make my field of business come across as "interesting" to my target audience?
2. Do I have enough time and shareable content to be able commit to a regular posting schedule?
3. Is my business's image engaging enough that I can jump right into Facebook without a significant rebranding?
If you can honestly answer "yes" to these three questions, then chances are you're ready to start a Facebook business page. Social media users are notoriously short attention-spanned with the content they consume, so the more "interesting" your field comes across as, the more likely you'll be able to craft a brand message that appeals to this audience. This isn't to say that any business can't have an engaging Facebook presence, but it really comes down to what product/service you have to offer and how dedicated your social media manager is.
So how do you decide when your business is ready to make the jump Facebook? First, consider your audience's relation to your product. Are they excited about it or is it just something that they need, but don't necessarily have an emotional connection to? Is it something they begrudge (a clamping/tow truck company)? Something "mundane" (a laundromat)? Or perhaps something that's controversial (a political cause)? It's up to you to decide on whether the public perception of your message makes it worth the time commitment and overall effort.
To conclude, one of the most engaging part about a business's Facebook page is it's voice. Even having just cautioned businesses in fields where upkeeping a Facebook presence might prove challenging, it still stands that a competent social media manager can write a compelling brand message regardless of business type if they've done their research and understand their target audience. So, to answer the question posed in the title of this post: "yes", as long as you are fully committed to establishing a compelling voice and have the time/resources to follow through on it. Otherwise, it might be time to seek outside help.