Many small business owners were hit by Google's recent Penguin algorithim update. Penguin 2.0, which penalizes disingenuous backlinks in favour of high quality content, gives Google's support to those in the digital sphere who've already begun implementing new tactics. Crafting unique, interesting content has never been more important than it is today.
One of the easiest ways to generate fresh content for website visitors is through a blog. A popular buzzword in the industry today, blogging is key to increasing your business' online visibility.It drives traffic and is an effective search engine optimization tactic. Adding to a blog creates more indexable website pages, allowing a greater number of keywords to be utilized.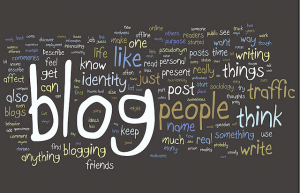 Not convinced? According to Hubspot's latest Inbound Marketing Report, 43% of marketers generated a customer via their blog in 2013, 79% of companies that have a blog reported a positive Return on Investment for inbound marketing this year, and 9% of companies employ a full-time blogger. Simply put, blogging is not just a trend. It's growing in popularity and here to stay, so it's time to get on board.
An issue of increasing concern among small business owners is that of time. On average, blogging requires roughly 9% of marketers' total full-time staff dedications. Many companies do not have the hours and personnel required to run a blog efficiently and effectively, and this is where hiring a blogger comes in.
Hiring a professional to run your company blog is a great way to grow your small business. In addition to having adequate time, these individuals possess the writing talent and flair needed to make your blog really stand out. Writing in and of itself is simple, but blog posts must be engaging, dynamic and, above all else, useful to the reader. Ask yourself: am I a strong enough writer to attract potential clients and convert them into customers? Even if writing is your favourite pasttime, maintaining a blog while also managing other business aspects is difficult if you decide to DIY. Hiring a pro allows you to focus on other large tasks, while they focus on posting fresh, exciting content on a set schedule.
Professional bloggers also possess important expertise. While the basis of business blogging is attracting leads through engaging, useful content, you're not going to gain customers if no one knows your blog exists. Hiring someone who can effectively promote and share your blog on top social networks ensures that traffic to your website will increase. Knowledge of search engine optimization, marketing and branding is also key to blogging success.
Business blogging is one of the most profitable inbound marketing tactics used today. Enlisting an expert allows you to use your strengths to grow your small company while they do what they do best – crafting, posting and promoting articles that truly benefit your prospective and current clients. As Google's Penguin 2.0 has shown us, content and customers go hand in hand. If you're interested in hiring a small boutique design agency, you can contact us here to discuss your options.
Image credit: Kristina B