September 12th, 2013 was my ten month anniversary with Yabsta Digital and it's hard to believe that nearly a year has gone by. In Adventures of a Copywriting Newb Parts 1, 2 and 3, I tackled landing the job, the first day and the role a university education plays in the workplace. Now I'd like to discuss what I've learned along the way.

Web copywriters are a unique breed. In positions such as mine at Yabsta Digital, we not only write copy for Web-based clients in a wide range of industries, but we also tend to become Jacks (and Jills) of all trades. In less than a year I've gained valuable knowledge and experience in not only copywriting but also search engine optimization, content strategy and creation, social media, blogging and inbound marketing. I've tried on many hats, keeping most in my work closet to pull on at a moment's notice.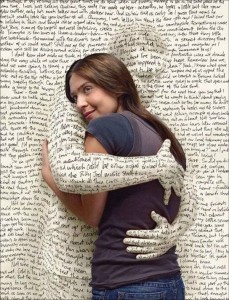 Contributing to YaBlog has been a great experience. My conversational writing skills have improved significantly (see earlier blog posts for proof) and I've discovered a true passion for blogging. An imaginative outlet, working on a blog post for a few hours is a great way to escape more mundane tasks and explore the services we offer. It's an exercise in creativity and a great way to research specific topics I'm interested in, such as how SEO relates to small businesses.
I've learned quite a bit about the inner workings of a digital agency. Our Toronto location is an offshoot of our main Bermuda office; navigating the waters of working effectively and on tight deadlines with a global team has taught me the value of communication and patience. I enjoy playing an important role in Yabsta Digital's dynamic group collaboration process. My confidence has skyrocketed and that is due in no small part to the support of my amazing coworkers.
Though I'm sure I mentioned this in part 1, and probably in parts 2 and 3 as well, I'm incredibly lucky to be where I am right now. Working at an office for a successful digital agency in downtown Toronto, one of the greatest cities in Canada, is something many recent grads, myself included, strive towards. I am gaining invaluable workplace (and life) experience and having fun along the way, which probably isn't something many junior web copywriters can say.
Overall, the past 10 months have been rich with new experiences and I'm constantly learning and growing, as a professional and a person. I've found a home here and in the digital world as a whole, which is both comforting and scary-exciting. I actually like coming into work for pretty much the first time ever and that, YaBlog readers, is how far I've come.