Know the Facts: SEO
---
Chelsea Oliver | October 9, 2015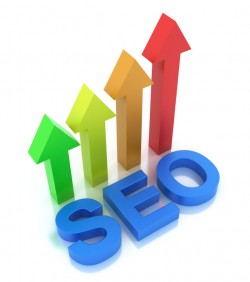 Search Engine Optimization is frequently misunderstood in the digital marketing world. A necessity for standing out in today's search engine results pages, SEO best practices are a great way to boost the credibility and visibility of your business online. If you're new to the concept, get started with these need-to-know facts and concepts.
1. SEO, or Search Engine Optimization, is defined as the process of editing a website or web page to affect its visibility in the search results pages (SERPs) of a search engine like Google or Bing. The higher, or earlier, it appears the better!
2. "White Hat" SEO tactics include producing fresh, engaging and relevant content, well-designed websites and solid strategies.
3. "Black Hat" SEO tactics, which are generally frowned upon, include adding extra keywords to web pages and creating content aimed at search engines instead of potential customers.
4. "On-Page SEO" refers to optimizing the content of a website, including text, images, tags, internal links, headers and more.
5. "Off-Page SEO" refers to offline strategies for achieving a higher search engine ranking, including high quality link building, a social media presence, blogging and video.
6. A great SEO strategy pays attention to Google: past search algorithm updates have included Panda, Penguin, Hummingbird, Pigeon and, most recently, a mobile-friendly update.
7. In 2015, a mobile-friendly site is key to a better ranking in the search results – learn more here.
8. Sites that load at a slower rate rank lower – to avoid this, opt for clean, minimalist web design, reasonably sized images and few plug-ins.
9. Adding keywords to your URL, page titles and heading tags boosts your site's likelihood of being found.
10. Next to page content, page titles are the most important element of on-page SEO.
Looking for SEO help for your company? Contact Yabsta's talented team of innovative, in-the-know digital marketers today!
Category: Digital Culture, Marketing, SEO, SEO Content Strategy
Tags:Tags: about SEO, black hat SEO, digital marketing, marketing, search, search engine optimization, seo, SEO facts, SEO strategy, what is SEO, white hat SEO