Google-Optimizing Your Website for 2016
---
Chelsea Oliver | February 2, 2016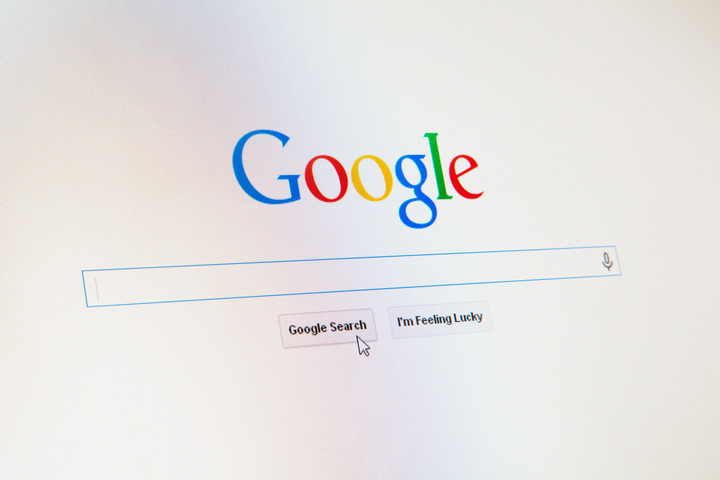 It's 2016 and a new year is a great time for a search engine optimization tune-up. The better your SEO, the more likely you are to rank at the top of Google's search results for keywords and phrases that are related to your business. High placement in Search Engine Results Pages (SERPs) is proven to have a direct effect on business Return On Investment (ROI), as potential customers are far more likely to click on results closer to the top. To learn more about the search ranking factors most likely to help your website place prominently in Google in 2016, read on.
Is Your Website Easy to Navigate?
The most important pages of your website should be easily visible and reachable from your homepage. Effective ways to do this are to ensure that your homepage has a search box and to also have a clean, easily-navigable URL structure that illustrates exactly what each page is about. For example, if your website has "infinite scrolling" functionality, make sure it's coded in such a way that Google can differentiate between its respective pages.
Does Your Website Have an XML Sitemap and RSS Feeds?
An XML sitemap is essentially a back end "map" that, not visible to regular site visitors, helps Google's search bots navigate your website more easily. Setting one up raises your chances of being highly indexed. An RSS feed is a functionality that allows followers or users to be notified of the freshest, most up-to-date content that gets posted to your website.
Together, these two factors indicate to Google that your website is not only keeping visitors satisfied with consistent, fresh content, but that it's simple to get around from both a user and search bot perspective.
Does Your Website Make Use of Schema Templates?
A schema template is a form of markup, or code, that indicates the specific topics in your website's content, such as people, places and categoriess. While they don't directly affect your search ranking, they do help Google understand what your site is about, which leads to a more seamless user experience. If you're having trouble coding by yourself, Google offers a tool that can help you properly place schema templates called Structured Data Markup Helper.
Is Your Content High Quality?
Producing content that is readable, engaging and genuinely useful to the reader is something that gets noticed by Google's "Panda" algorithm as an indicator of good website quality. The Google Panda algorithm is a search ranking factor which penalizes sites that are thin on good content and rewards sites that have it in abundance. To make the most of your articles, blog posts, web pages and more, never repeat written content across multiple pages verbatim, as Google also views this as grounds for penalization.
Is Your Website Penguin-Proof?
Google Penguin is another algorithm that examines the quality of backlinks pointing to your website and either rewards or punishes your search rankings depending on what it finds. Collecting backlinks from respected sources such as highly-trafficked blogs, news organizations and more will make Google take your site seriously as a database of useful, trustworthy information, and thus your rankings are more likely to rise.
Collecting backlinks from "suspicious" sources such as link networks and article databases indicates to Google that you're trying to 'game the system,' and thus your rankings are more likely to fall.
How Fast Is Your Site Speed?
Today's web users expect a quick loading time when visiting a given website, and if yours doesn't have one it can act as grounds for penalization by Google. There are many free tools online that will test your site's speed and make recommendations on how you can improve it. A helpful hint is to use images and media with smaller file sizes when building your website, as these are typically the main culprits in slowing a site down.
Is Your Website Mobile-Friendly?
The amount of people using their mobile devices to browse the web will eventually out-number desktop users and, in light of this, Google insists that your site has a mobile-friendly design in order to retain high search rankings. To appeal to the smartphone and tablet crowd, it's necessary to ensure that your website employs either two separate designs, one for desktop and one for mobile, or one that is adaptive and responsive to whichever of the two user types happens to visit your site.
Questions or comments? Let us know on Facebook or Twitter! To get your website ready to tackle 2016, contact Yabsta Digital at (441) 278-1000.
Category: Development, Digital Culture, Marketing
Tags:Tags: 2016, content, Google, google friendly, mobile, navigation, optimizing your website, penguin, RSS, RSS feeds, schema, schema templates, search engine optimization, seo, SERPs, site speed, templates, XML sitemap