5 More SEO Don'ts: Part 2
---
Chelsea Oliver | August 19, 2014
In Part 1 of this YaBlog series, we discussed 5 of the top SEO don'ts – stealing content, keyword stuffing, link schemes, content spinning and ad spam. This week, we're back with 5 more "tips" that, in order to achieve SEO success, we recommend businesses avoid. Read on for great ideas on how to get in good with Google, and get found online.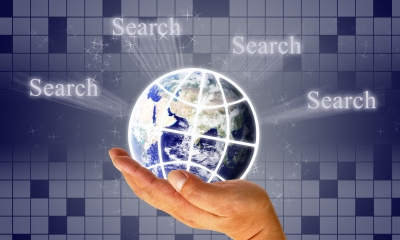 Not Planning Ahead
Not developing a digital marketing plan for growing your business on the web is a rookie mistake that, unfortunately, is seen quite often. Great search engine optimization, which includes keyword research, optimization, valuable content and more, requires a solid plan. Getting your ideas in line is key to launching a successful campaign, and building credibility and brand authority.
Not Blogging
Blogging boasts many great benefits, including improving your website's SEO! In addition to offering fresh, interesting content to site visitors, optimizing blog posts with relevant keywords adds pages for Google to index, increasing your chances of ranking in the search engine results pages. Not blogging is an SEO, and a business, don't.
Not Considering Local Search Trends
Many of the searches conducted by large search engines like Google and Bing focus on a specific area, such as Toronto or the Cayman Islands. If your business is targeting a narrow market, this knowledge is key to attracting customers and clients located in your area. Instead of focusing on national, or even global, search trends, narrow it down. You won't be sorry.
Not Maintaining It
Good SEO requires maintenance. Google consistently releases new updates, meaning results are always shifting, algorithms are being updated regularly and ranking factors are changing. Keeping tabs on which step in your plan is next is a great way to analyze your progress and stay on top of the competition and emerging websites. Set it and forget it? I think not.
Forgetting Your Users
As important as ranking in the search engines is, it's important to remember who your website is for: the users. Current and potential business, your website must adhere to SEO best practices and offer unique, valuable content, provide information in a clear, concise and trustworthy manner, be easy to navigate and engage the audience visually.
Not planning ahead, not blogging, not considering local search trends, not maintaining and forgetting the user experience are 5 more SEO don'ts that must be avoided. Interested in learning more? Check out our posts covering the important aspects of on-page SEO and the importance of SEO to small businesses for more information.
Image Credit: How to SEO WordPress Site by SEOPlanter, CC License
Category: Digital Culture, Marketing Budget, SEO Content Strategy
Tags:Tags: blogging, local search, local search trends, search engine optimization, seo, SEO don'ts, SEO for small businesses, small business SEO, user experience